I've finally seen at least the first episode of everything I was planning on watching (plus a couple extra). So, how do they hold up to my expectations?
---
Definitely Keeping:
Both the animation and soundtrack are on point, exactly as I hoped. The characters, visuals and story itself also seem interesting enough, especially when paired with super-cool fight scenes.
I thought I had forgotten pretty much all the lore from season one (to be honest, I still don't remember most of it), but that didn't detract from the viewing experience, given the sheer chaos everything revolves around. It's good to finally have season 2.
It's nice to see an anime based on an otome that isn't something like Dance With Devils or Amnesia, when it comes to the overall quality of the show. I already have a vague idea of where the story's going, since I've been playing the original visual novel, but the way they've laid things out slightly different has made sure that not a single moment's been boring, even with the slow pace (which was inherited from the game). The OP could be a little better, though…
Super pretty, a nice opening and an interesting setup. Still don't quite understand much about the world, but we're only on episode 2, so that doesn't really matter.
Sure, the whole MMO story thing is getting old, but I like the light-hearted comedy and characters. It will interesting to see how it progresses story-wise.
I can't say much about it,  but I guess the premise of high-schoolers nearing the end of their final year and what they choose to do with the last of their time is just a bit too relatable.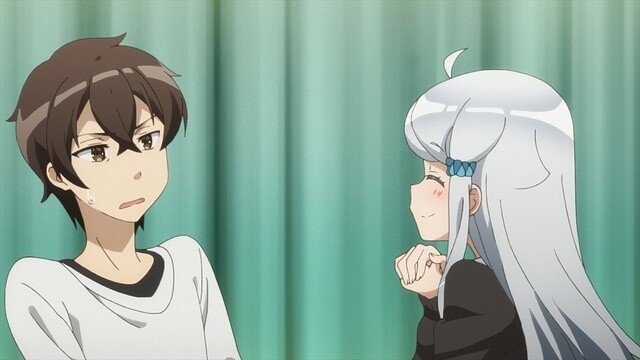 I initially thought I'd come across yet another show that may as well have been porn  but this show actually seems to be a bit of a satire of all those ecchi clichés that make pretty much everyone feel uncomfortable. The humour may be crude, but it has a point and the characters are even likeable.
---
Liking more than I thought:
I have to admit that, even after watching only one episode, I was much more invested in the story and the world than I thought I would be. I have to hand it to them for making genuinely interesting characters.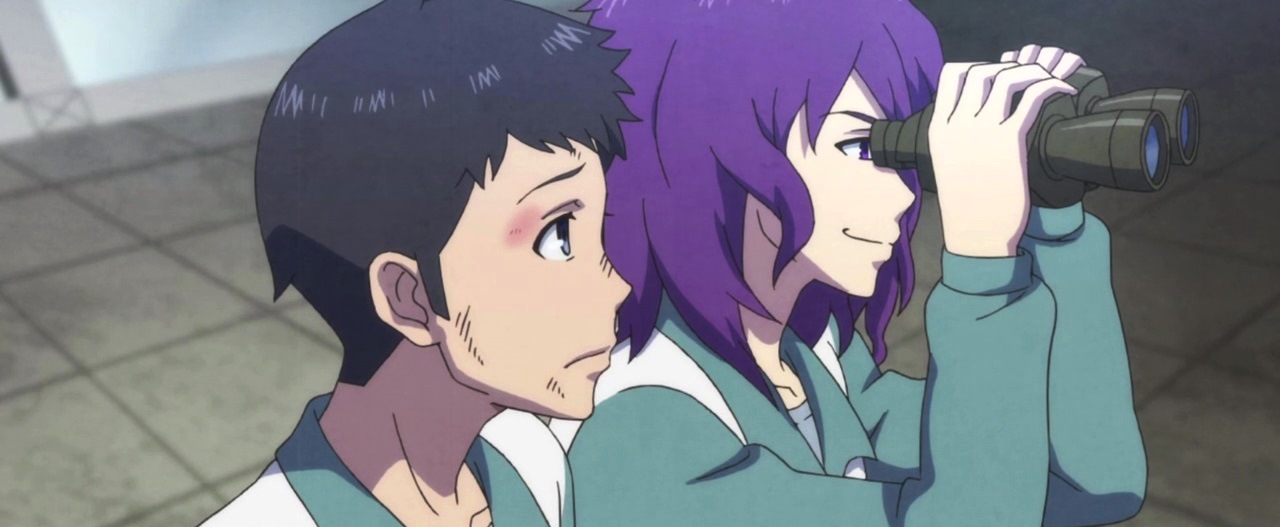 I completely forgot this was airing this season and honestly, it hasn't disappointed thus far. A bunch of 'internet addicts' sent to a prison posing as a school/rehabilitation centre? Sign me up. Also, very nice animation and soundtrack.
---
Not too keen:
I've seen episodes 0 and 1, I've played part of the visual novel and, even putting aside some of my yelling and screaming at some of the blatant and unacceptable historical inaccuracy (which I managed to remind myself really doesn't matter when it comes to anime), I still don't understand what's going on. If they don't manage to fix the confusion, I'm gone, which is unfortunate, since I actually like some of the characters.
Something about it was just too boring for me to continue. It might have been that the first episode was too predictable or the characters were too bland, but I still can't quite decide if I'm actually dropping it yet.
---
There are also a couple that I completely forgot about until I started writing this post writing this post. I might binge-watch them towards the end of the season, but for now, they're really not a priority and I don't really have anything to say about them.
---
Trash:
You may think I'm being harsh, but seriously, I just couldn't bear to watch another second.
No, this is not ecchi, it's outright porn. I thought I might just be able to laugh through this one, but to be honest, I was left wondering what I was even hoping from it in the first place. *sigh* Why are there so many shows like this these days?
---
Honestly, I don't really have an excuse for my inactivity last week, since this post was more or less ready to publish, but I'll try to build up a bit of a buffer this weekend for when I'm a bit busier…
If you enjoy reading my blog, please consider supporting me on Patreon to make it even better! There are a bunch of goals and rewards you can check out,  including more frequent posting, live streams and more!